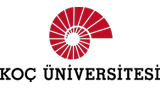 Ankara: Kent ve Bellek Atölyesi - Ekip Başvurusu
| | |
| --- | --- |
| Type | VEKAM, part-time |
| Study language | Turkish |
| Course code | 497 |
| | |
| --- | --- |
| Entry qualification | Ankara'nın, tarihsel, sosyal, kültürel katmanları arasında belleğin izini sürmek, mekânı deneyimleyerek göstergelerin anlamlarını araştırmak isteyen yüksek lisans ve doktora (mimarlık, planlama, sosyoloji, tarih, sanat tarihi, güzel sanatlar, arkeoloji, edebiyat, coğrafya, grafik, fotoğraf ve sinema TV, görsel sanatlar gibi bölümlerin yanı sıra kentsel mekân çalışmalarına ilgi duyabilecek diğer bölümler) öğrencileri başvurabilir. |
| | |
| --- | --- |
| Language requirements | Turkish |
Other requirements

A motivation letter must be added to your application.

Başvurunuzun en önemli bölümlerinden biri motivasyon mektubudur. Amacı, sizi tanıtmak ve başvurunuzu desteklemektir. Değerlendiriciler için "Neden uygun bir adaysınız?" sorusuna cevap vermektir.

Neden bu programa başvurmayı seçtim?
Bu programdan ne kazanmayı bekliyorum?
Geçmiş çalışmalarım neden beni uygun bir aday yapıyor?
Program hedeflerime ulaşmamda bana nasıl yardımcı olacak?
Ekip başvurularında, belirtilen çerçevede, tüm ekip üyeleri adına tek bir niyet mektubu yazılmalıdır.

Başvurunuza, ekip adına bir motivasyon mektubu eklemeniz zorunludur.

Başvurunuza tüm ekip üyelerinin CV'lerini eklemeniz zorunludur.