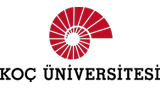 MA

Archaeology and History of Art - Thesis
| | |
| --- | --- |
| Study location | Türkiye, Istanbul |
| Type | Master, full-time |
| Study language | English |
| Awards | MA |
| Course code | 36 |
Entry qualification

Undergraduate diploma (or higher)

An undergraduate degree in Archaeology, History of Art, Classics, History, Architecture, or a related field is preferred.

The entry qualification documents are accepted in the following languages: English / Turkish.
| | |
| --- | --- |
| Language requirements | English |
Other requirements

At least 2 reference(s) must be provided.

- You should aim to provide 2 academic references but employer references are also accepted
- Referees can't upload existing reference letters, they will be asked to complete a short form to provide a reference
- You should include your referees name, position and institutional email address in the relevant section of the form
- Referees will then receive an automatic email asking them to click on a link and provide their reference
- If your referee can't find this email please ask them to check their spam/junk/promotions folder
- You can resend an invite to your referees to submit their reference by clicking on the "Resend invitation button"

A motivation letter must be added to your application.

****Please insert your Statement of Purpose(Motivation Letter) in this section. Admissions Committee will not take applications without a Statement of Purpose (Motivation Letter) into consideration. You can also upload the extended version of your Statement of Purpose under checklist documents..****

One of the most important parts of your application is the motivation letter. Its goal is to introduce your background and support your application. In short, its goal is to answer the question:
"Why are you a suitable candidate?"

Write in a clear and logical manner: remember, the way you write and present yourself says a lot about you. Do not plagiarize as this will mean automatic disqualification from the evaluation process.

Some points that may help you answer this question:

Why have I chosen to apply to this programme?
What do I expect to gain from my studies?
Why does my academic and personal background make me a suitable candidate for this programme and for Koç University (potential for success, demonstrated qualities and skills)?
Why is Koç University a good choice for me as an individual?

Click here to check our How to write a strong Motivation Letter or Statement of Purpose video on YouTube.

• Transcripts (B.A. and M.A. when applicable)
You must have a 3.00 GPA for MA Applications.
• GRE or the results of the Turkish ALES (equally weighted scores given preference)
The results of the GRE are due at the time of application, and this also is the preference for ALES results. If the applicant has not yet received their ALES score results by the due date of the application (yet have taken the test), they may still apply.
• English proficiency exam
Non-native speakers of English should submit scores from one of the following exams: TOEFL, YDS/eYDS, or YÖKDİL.
• Statement of Purpose
In addition to telling us about your academic background, tell us in detail which topics you would like to study and research while at Koç University. This should be a professional statement focused on the academic aspects of your interests. Preferably interested students should contact the appropriate ARHA faculty member given the intended future research area.
• Writing Sample
The writing sample should be at least eight pages. Common submissions are a research paper, a chapter from your M.A. thesis, or an article. Because all coursework in ARHA is in English, this document must be as well. It may be a translated portion of a previously prepared in another language – provided that you have done the translation.
• Recommendation letters
Two recommendation letters are required for M.A. applications. These must be submitted by the deadline.
• Interviews
A shortlist of candidates will be invited for an interview, either in person or through Skype. There will be short readings given prior to the interviews.
Overview
The Department of Archaeology and History of Art (ARHA) offers a multi-disciplinary approach to the study of archaeology, the history of art and visual culture, late antique and Byzantine studies, cultural heritage management, museum studies, and maritime archaeology. Our courses cover a wide historical and geographical scope including prehistoric Anatolia, the Greek, and Roman Empires, the Late Antique period, the Byzantine and Ottoman Empires, and the modern period and introduce the students to recent theories and methodologies in archeology and art history. Active engagement in the study of archeology and art and architectural history is integral to our curriculum and ranges from hands-on training in methods of analysis and conservation in the university's laboratories to field trips to archaeological sites and architectural monuments, museum visits, and participation in conferences and workshops organized by Turkish and international visiting scholars and specialists.
Our students are further encouraged to participate in one of our archaeological excavation projects during the summer, conduct internships at museums or cultural heritage organizations, and participate in workshops in Turkey and abroad. They are also encouraged to take courses essential to their area of interest or specialization in the field of Digital Humanities and in Languages of the Mediterranean and Anatolian worlds, such as Greek, Latin, Hittite, Luwian, and Ottoman Turkish. ARHA's multidisciplinary educational approach provides a wide range of employment opportunities for their students, including in museums and cultural heritage organizations.
Our department collaborates with several research institutions affiliated with Koç University and located around the country: Research Center for Anatolian Civilizations (ANAMED), Vehbi Koç Ankara Studies Research Center (VEKAM), Suna & İnan Kıraç Research Center for Mediterranean Civilizations (AKMED), The Stavros Niarchos Foundation Center for Late Antique and Byzantine Studies (GABAM), and the Koç University Mustafa V. Koç Maritime Archaeology Research Center (KUDAR).
Programme structure
Click here for the detailed information regarding the ARHA MA program structure on our webpage.